The Cloister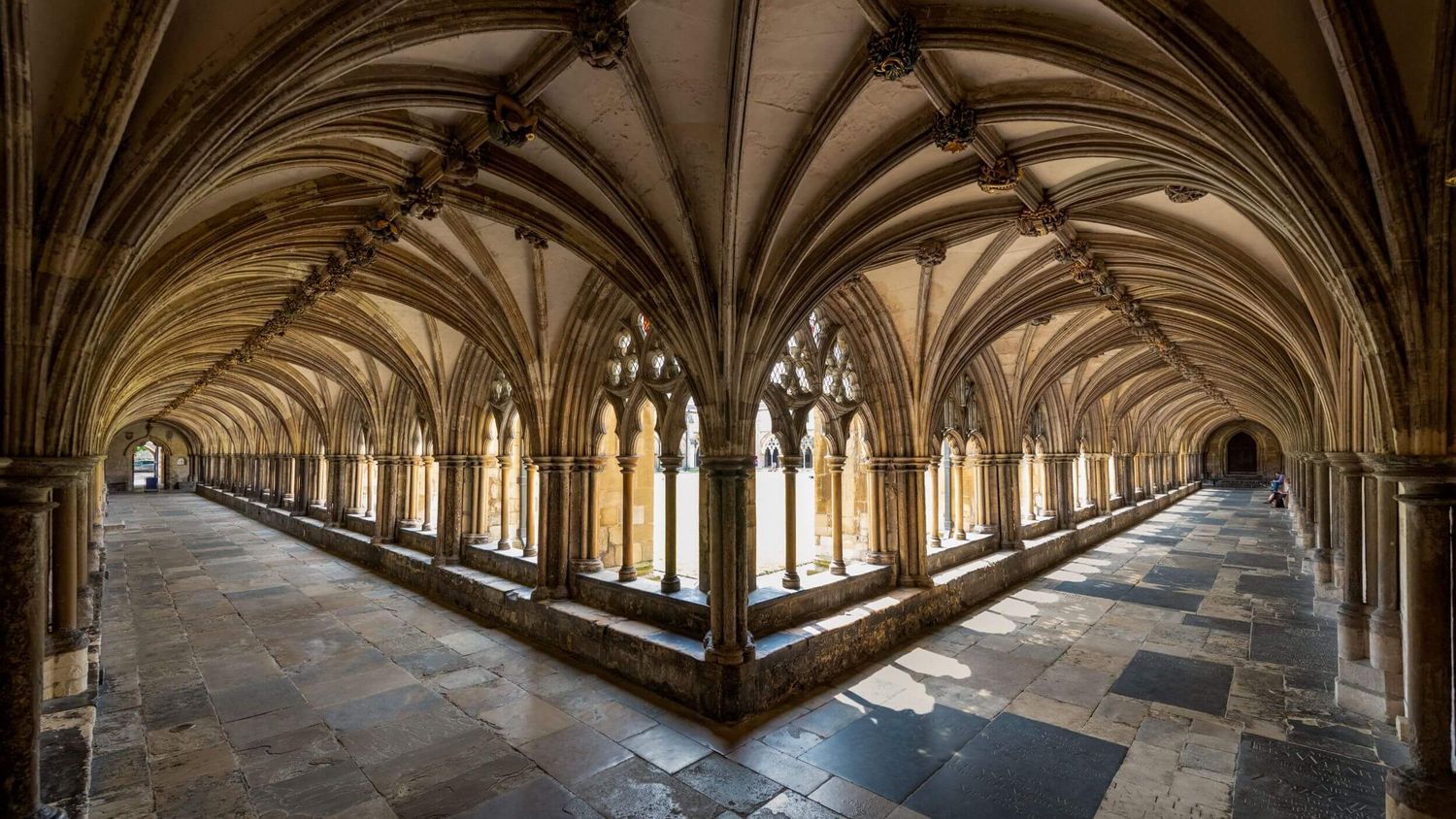 Our beautiful Cloister is the largest monastic cloister in the country, an architectural marvel that is a simply stunning place to explore. In the days of the Benedictine Priory, the vaulted walkways of the Cloister linked the Church, Chapter House and the original Library, Hostry and Refectory. Today they connect the 900-year-old Cathedral with the modern-day Refectory, Hostry and Library.
Some of the Cathedral's many exquisite roof bosses – including the famous Green Man bosses – adorn the roof of each of the Cloister walkways, making it the best place to take a closer look at some of these magnificent medieval stone carvings.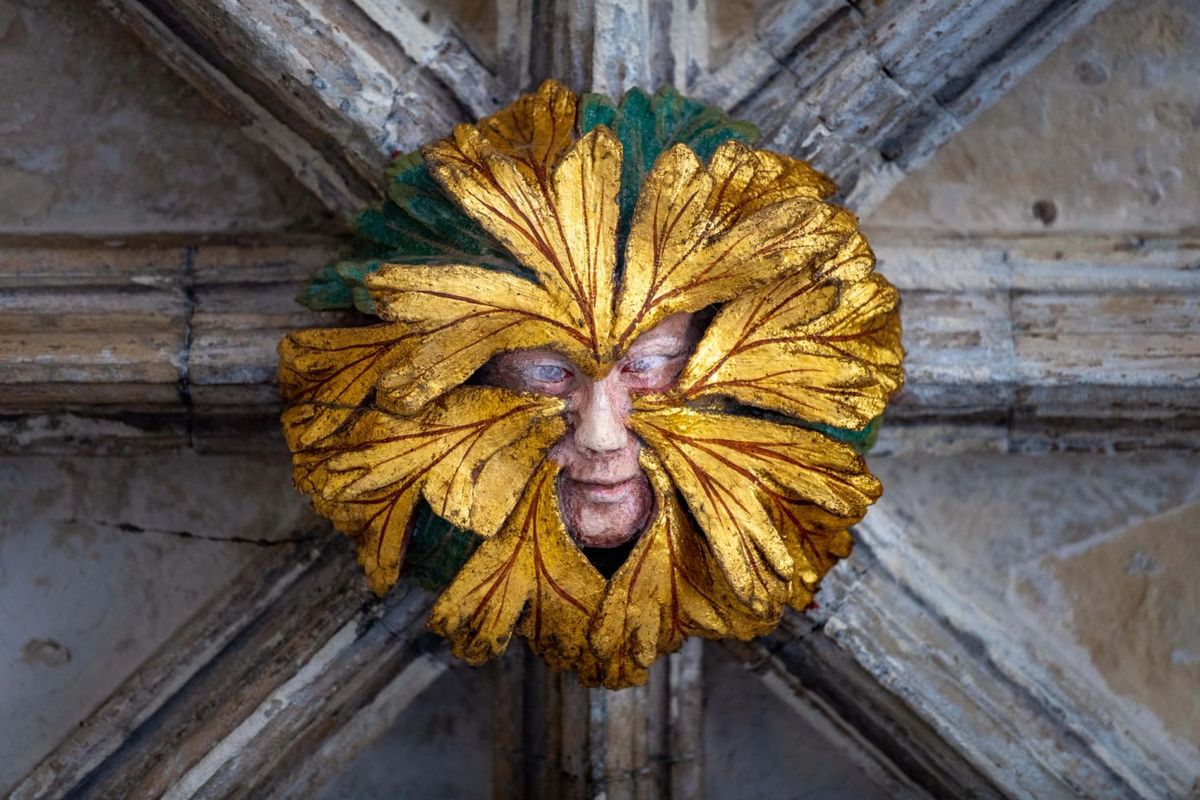 A Labyrinth – created to celebrate the Queen's Golden Jubilee - can also be found in the green in the centre of the Cloister (known as the Cloister Garth) and people of all ages are welcome to wander around its winding path.