Broderers' Guild
The Broderers' Guild is a dedicated group of volunteers who have been looking after the Cathedral's stunning textiles since 1998. Their needlework skills are very much admired and they also do specialist work for other churches and organisations across the country.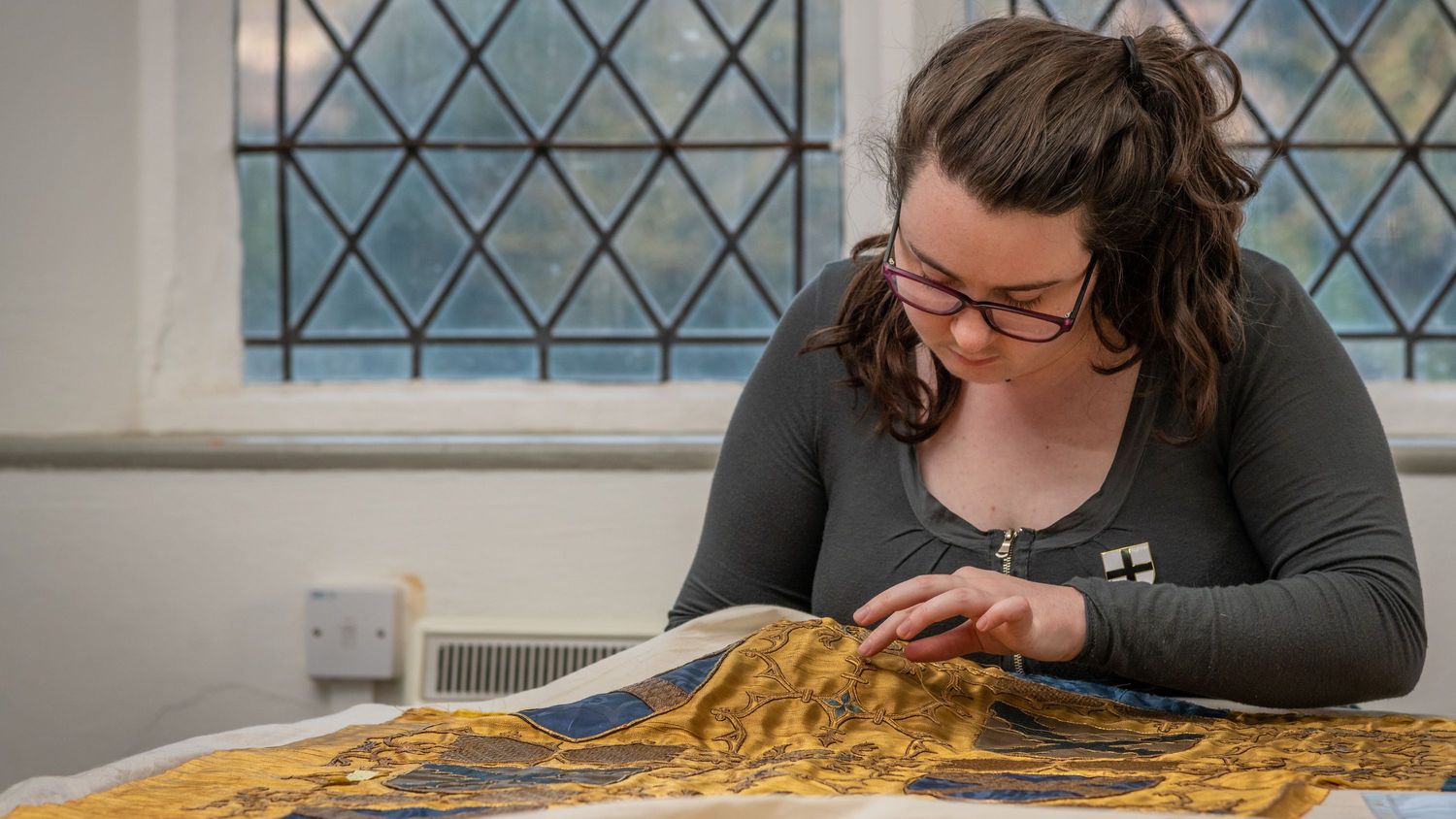 Go behind the scenes by signing up for a Broderers' Guild Workshop Tour.
Click the button below to find out more about the latest tour dates and how to book.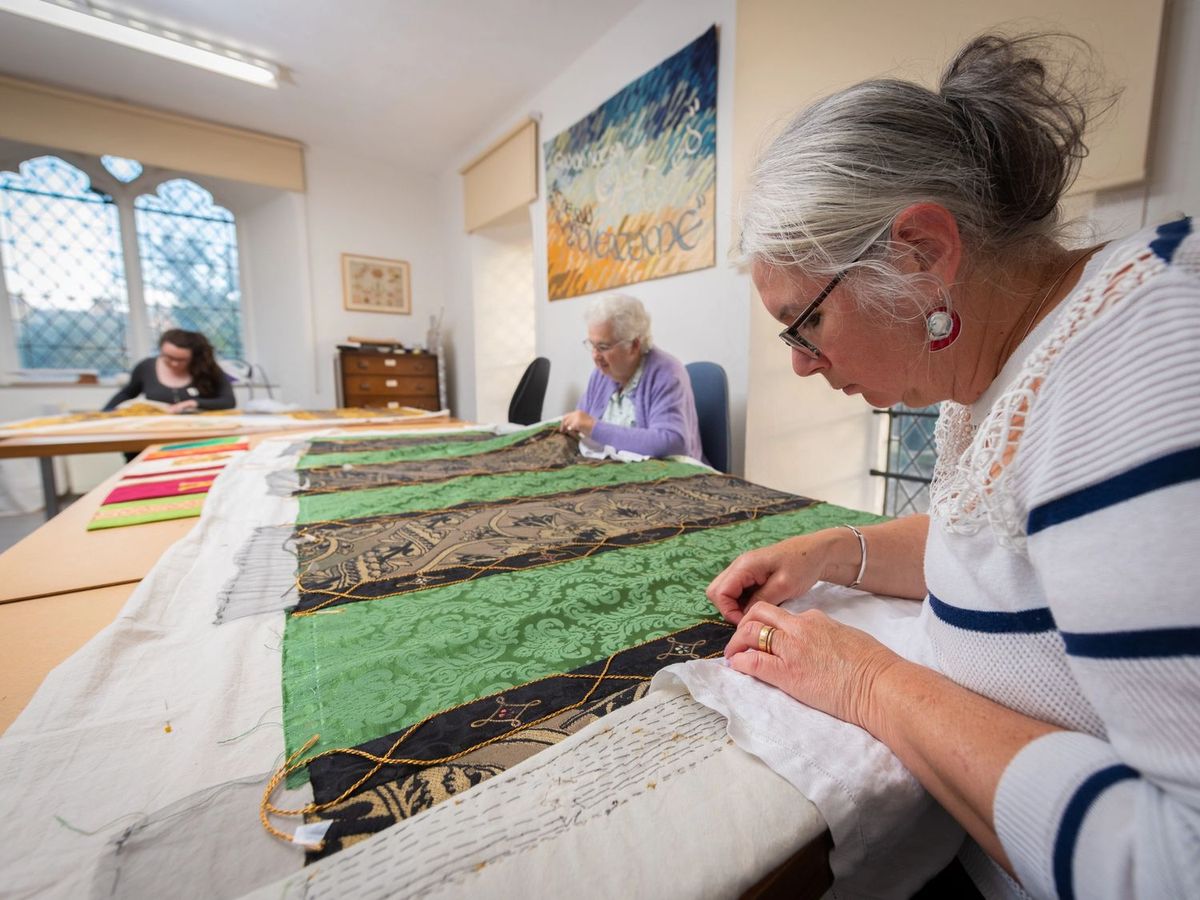 The Broderers' Guild offers its services to parishes and private individuals in the Diocese of Norwich and beyond, providing restoration expertise, alterations or repairs to existing work, as well as designing and making new items such as chasubles, stoles and frontals.
It is a completely bespoke service and we offer free 15 minute consultations at the workshop for any group or individual exploring the possibilities. Site visits can be made for an additional charge.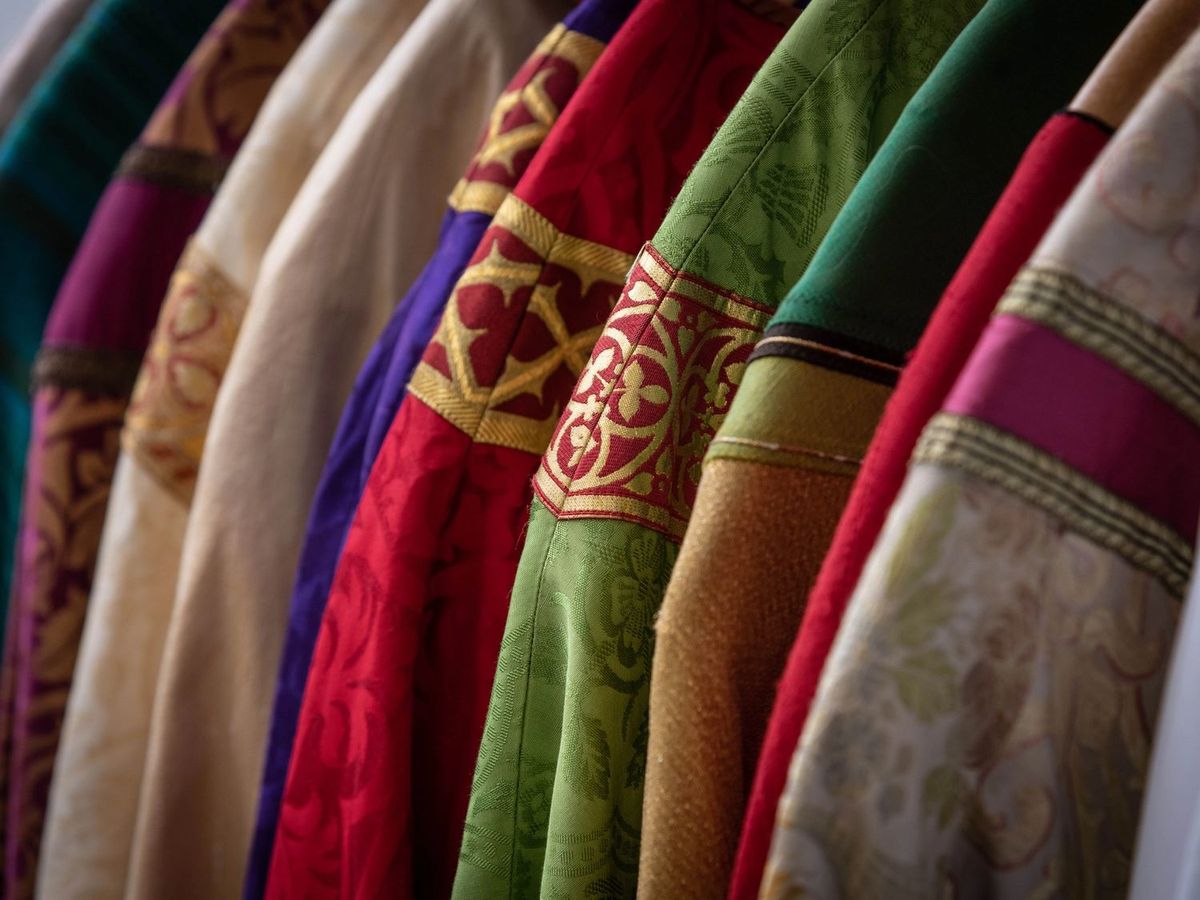 The guild is always happy to hear from textile enthusiasts who would like to join the team. If you think you might have the skills we are looking for, we would love to hear from you. To find out more about how to apply, visit our Volunteer page.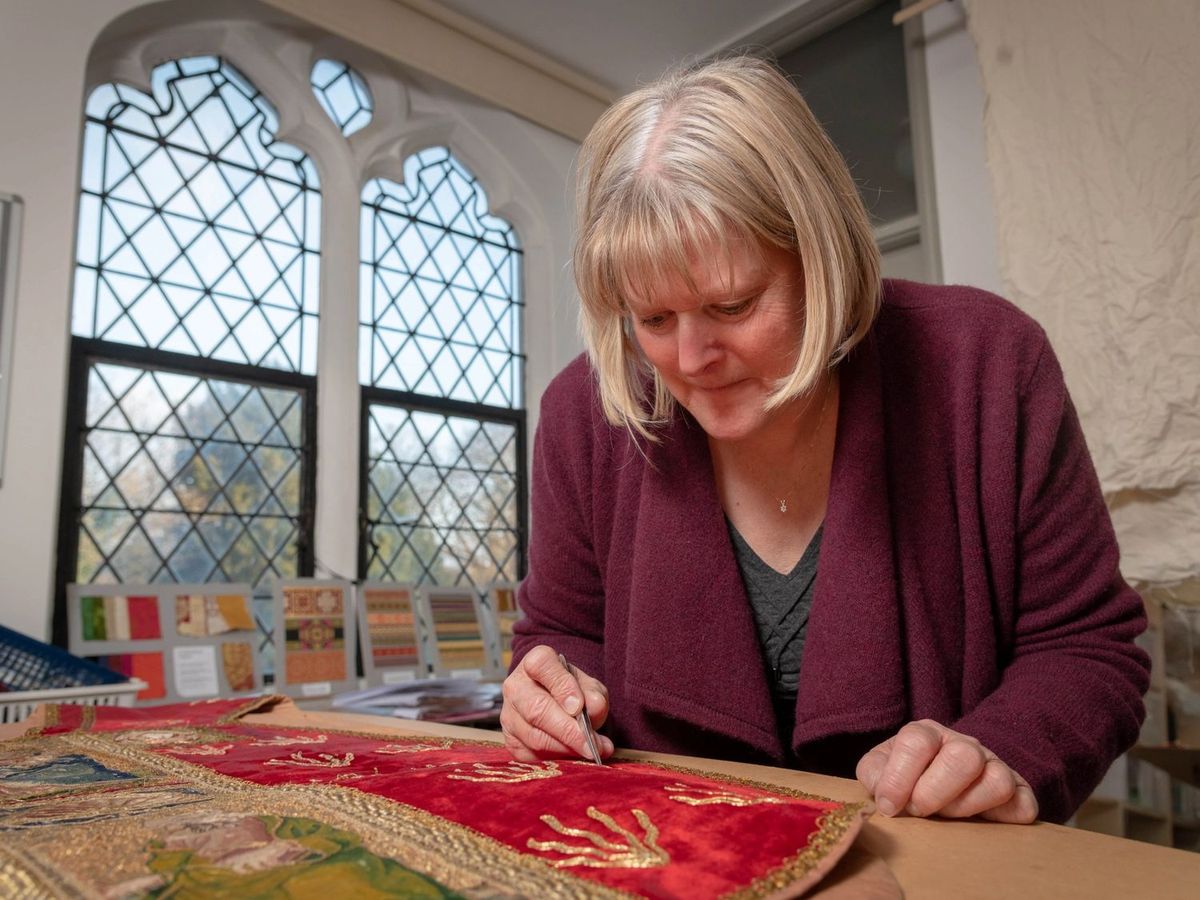 For more about the Broderers' Guild, or to chat about anything listed above, please contact our Workshop Supervisor Helen Jenkins by emailing hjenkins@cathedral.org.uk or by clicking on the button below.