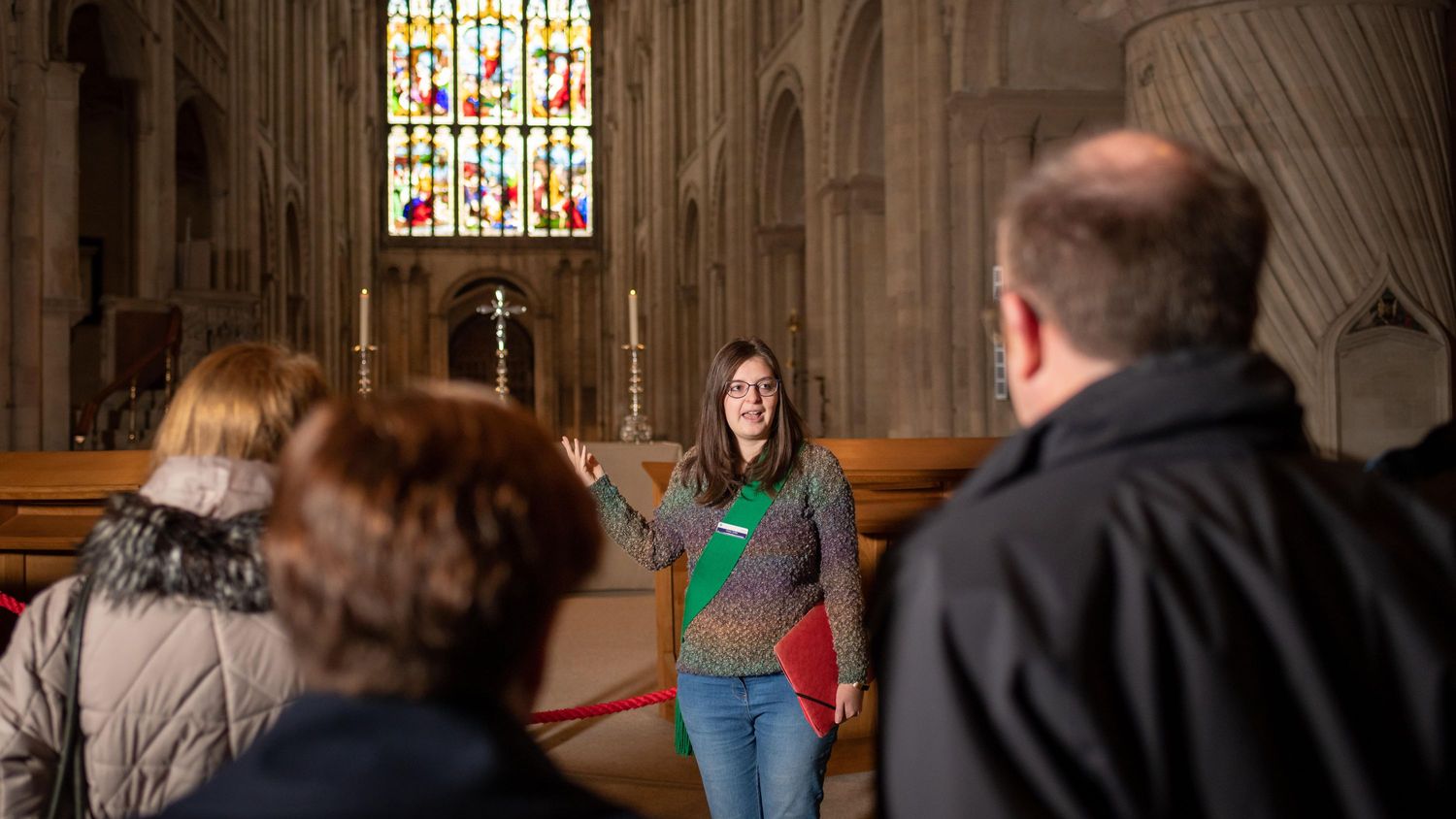 Find out more about the history of Norwich Cathedral with a free Cathedral tour.
Our experienced volunteer guides bring the stories of Norwich Cathedral to life and offer a wonderful insight into this 900-year-old building as they walk you around its ancient architecture.
Guided tours usually take place Monday to Saturday at 10am, 11am, 12 noon, 1pm, 2pm and 3pm.
The tours start near the Font in the Nave and there is no need to book in advance.
These tours are subject to guide availability and occasionally it is not possible to offer these tours due to other events in the Cathedral, rehearsals or essential maintenance.
Please note that on these free tours we are not able to accommodate groups of eight or more people. For more information on group bookings please click the button below.
Our Welcome Booklet provides visitors with all you need to know to explore Norwich Cathedral at your own pace.
You can download the booklet in advance via the button below or pick up a copy at the Hostry entrance to the Cathedral.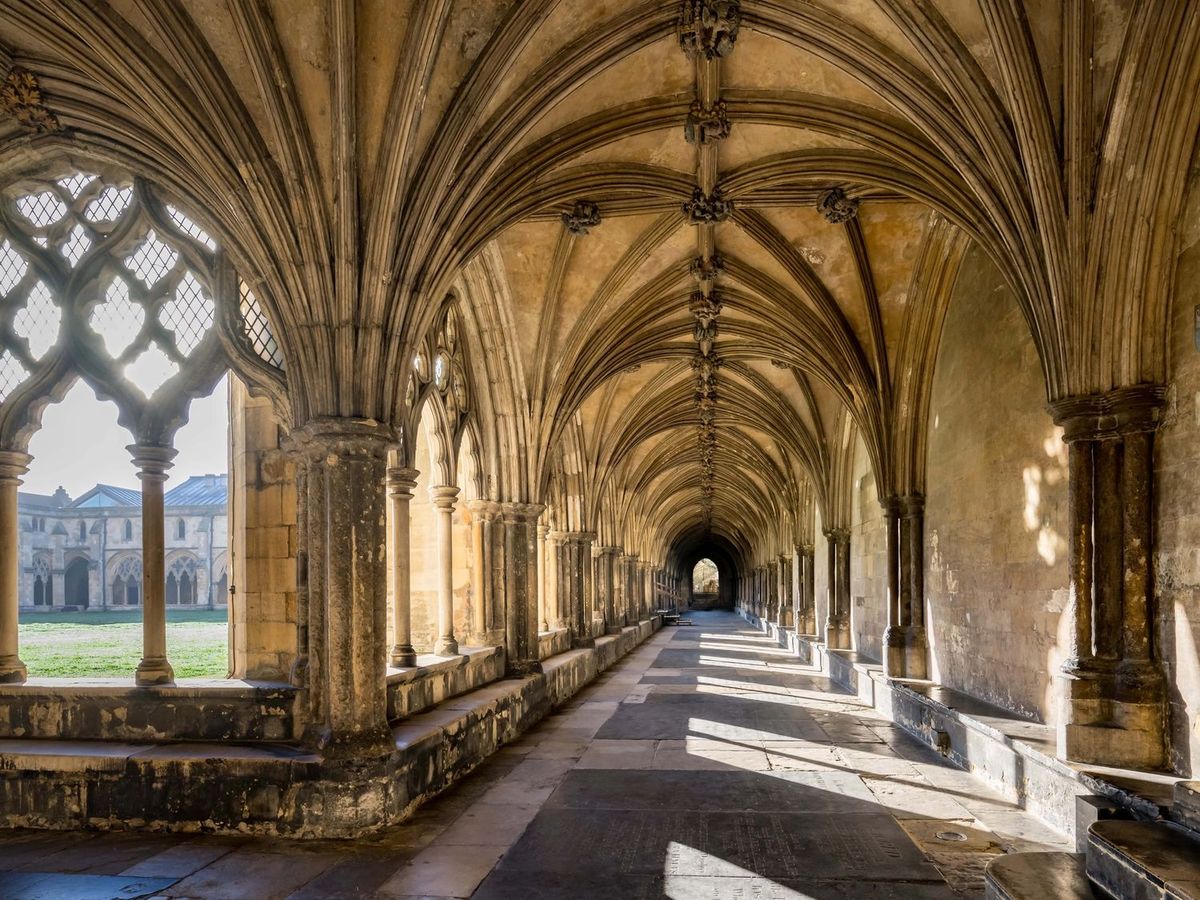 Delve into snapshots of Norwich Cathedral's history with our series of specialist Cathedral tours.
The specialist tours take place on the first Wednesday of every month and there are different tours each month.
Tours last about 90 minutes and cost £3 plus booking fee.
To see the latest tours coming up visit our events section.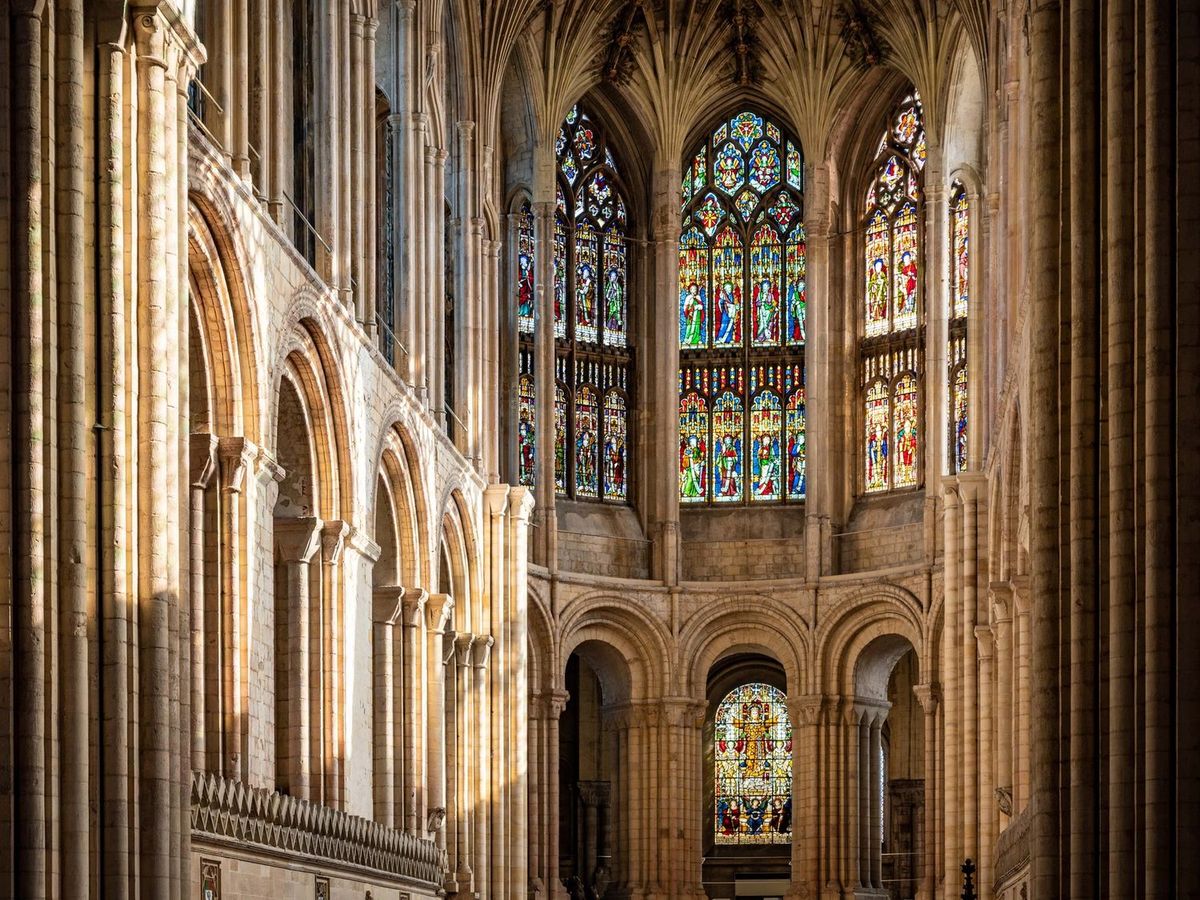 General guided tours of Norwich Cathedral are also available to groups and schools for a small charge.
For more information about school visits, including language schools and international groups, please click here 
For more information about group tours email volunteersadministrator@cathedral.org.uk.
Group tours are usually organised to take place between 10am and 4.30pm.
Please note that all group visits should be booked in advance by emailing volunteersadministrator@cathedral.org.uk and involve a small charge. We reserve the right to refuse admission to unbooked groups.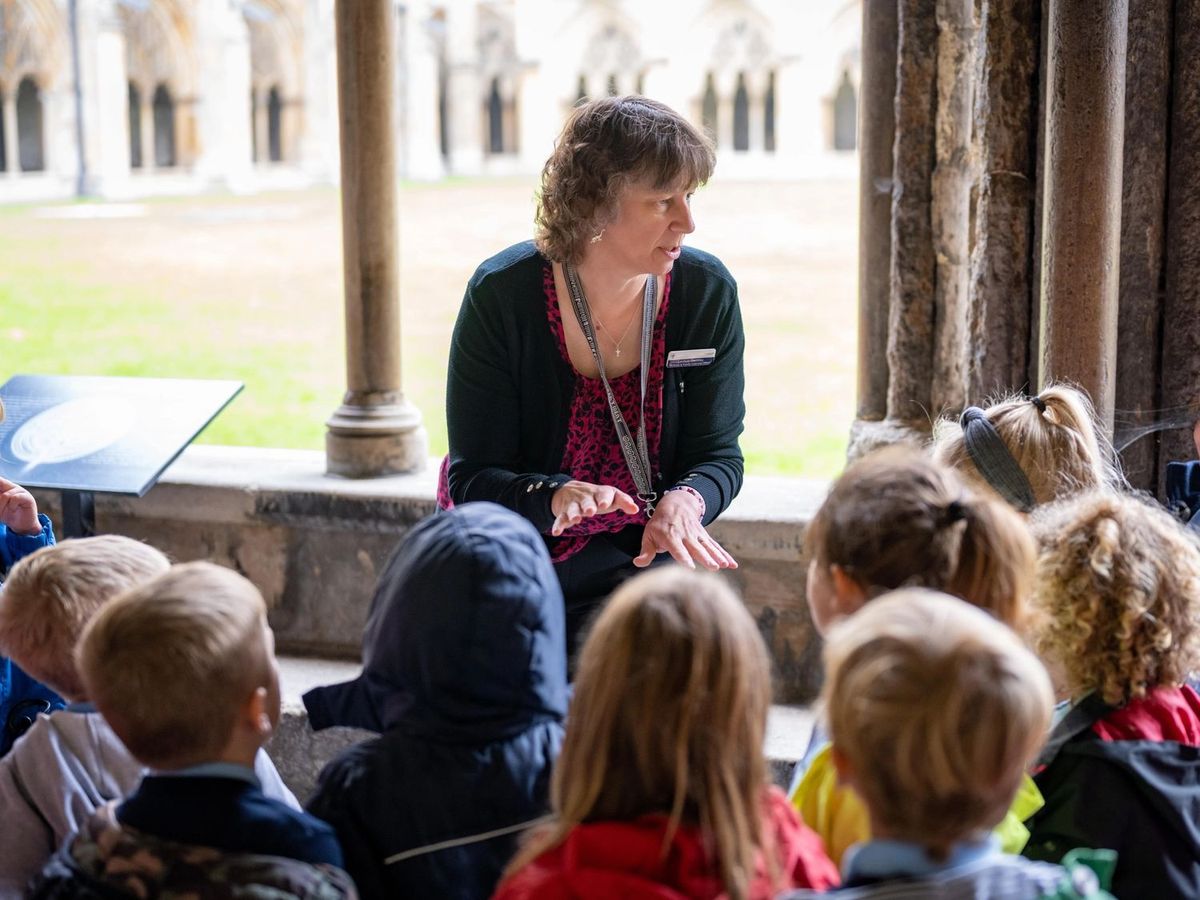 Guides that are experienced in offering tours to those who are blind or partially sighted are also available for pre-booked tours on request. For more details on the button below.
Take a behind the scenes tour and find out how the Broderers' Guild cares for Norwich Cathedral's stunning textiles, including some which date back to the 16th century. The talented team of volunteers also works on special projects for churches around the county and beyond.
More details about Broderers' Workshop Tours will be available soon.