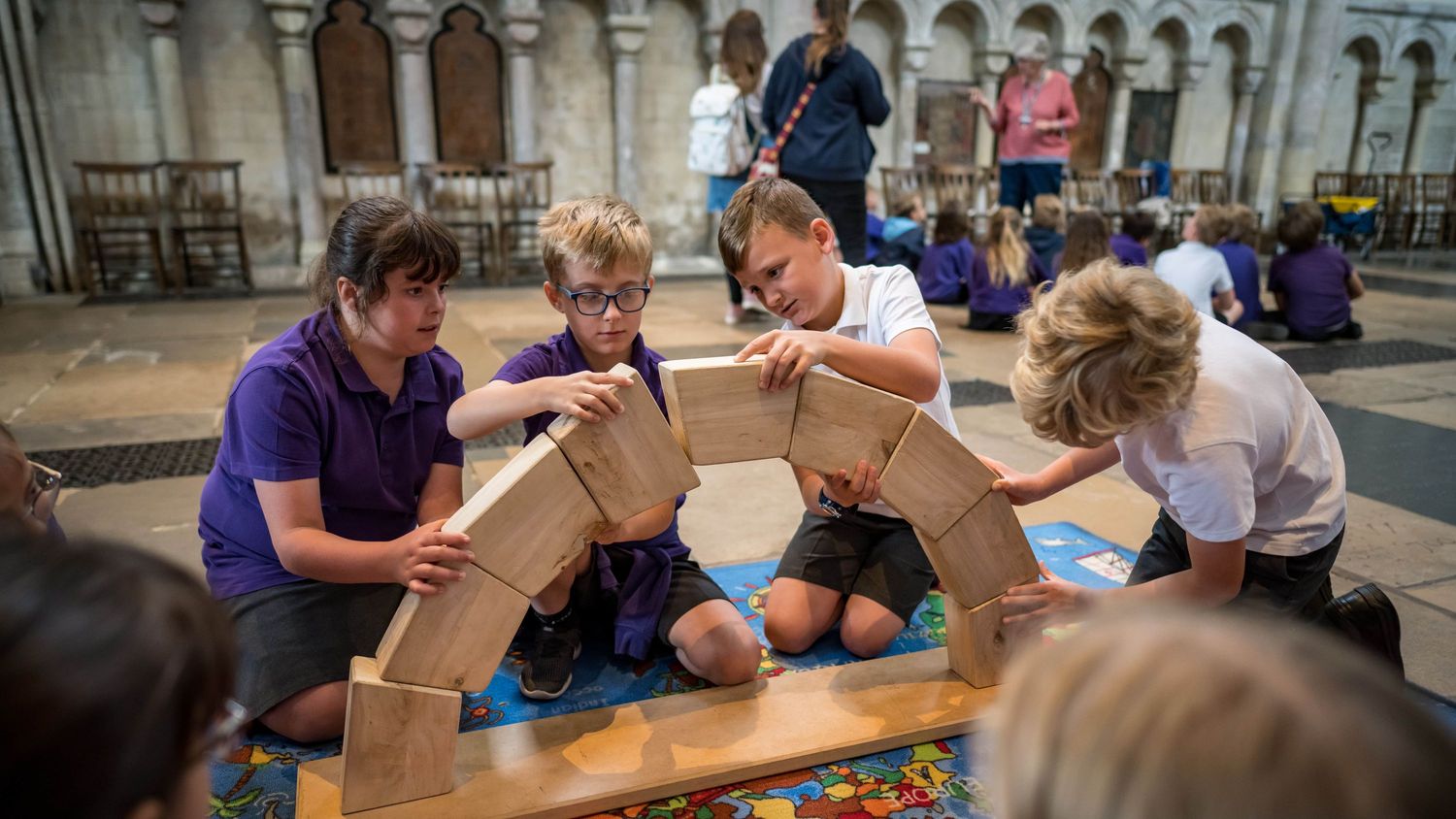 We are delighted to have a vibrant Schools and Family Learning department, welcoming primary and secondary school visits for many different learning opportunities.
Working from the Bowerbank Room, a modern purpose-built space in the Cathedral's Hostry Visitor and Education Centre, our team of educators enjoy inspiring thousands of young people every year.
Our team of teachers and guides bring alive the wonderful history of Norwich Cathedral as an ancient sacred space and its story of faith, and they work with you and your learning objectives to ensure your pupils get the most out of their visit.
We have a brilliant selection of themed educational visits to choose from in our brochures for Primary KS 1-2 and Secondary KS 3-5: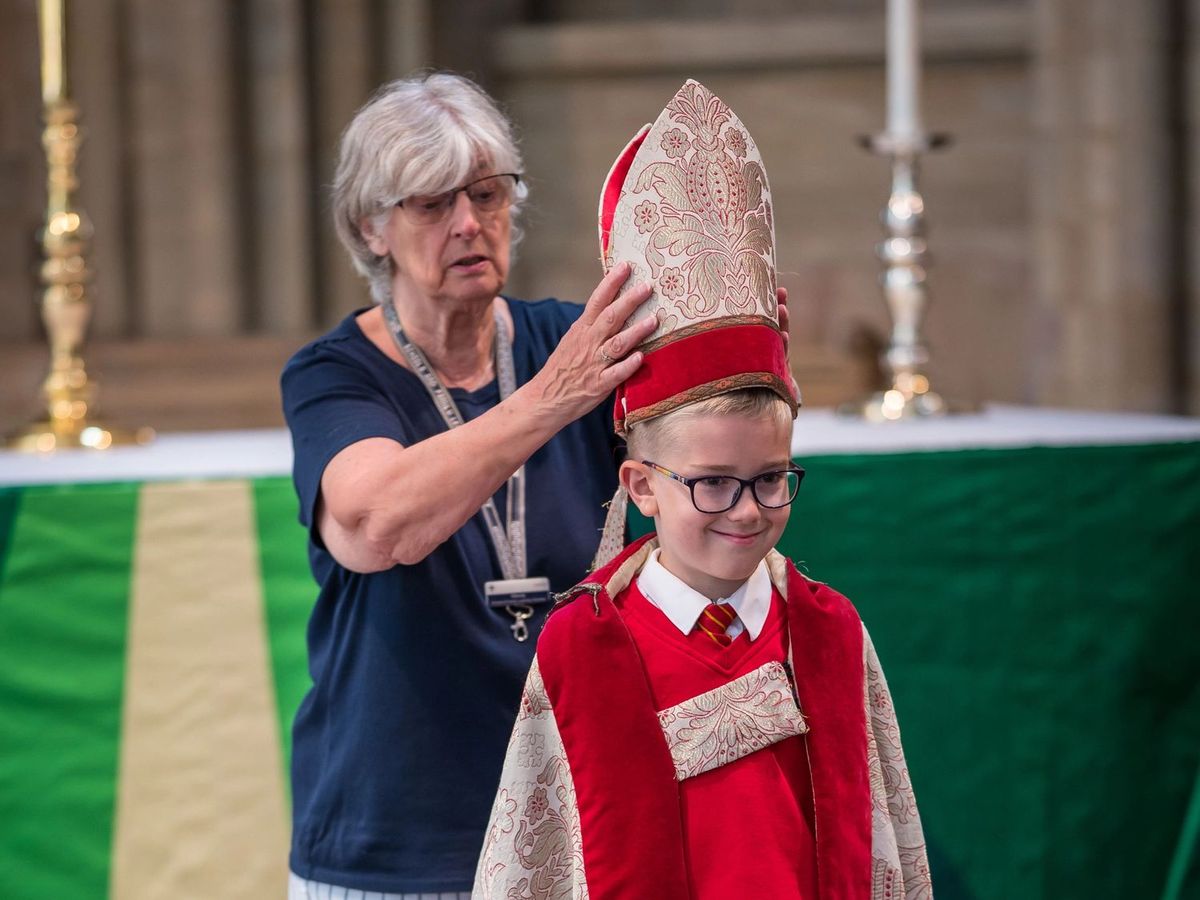 Whether you're looking for a guided or self-guided visit, you'll need to book in advance.
Booked guided visits are available for £4.50 per pupil for a full day, £3.90 per pupil for a half day, £3 per pupil for a one-hour short visit.
Self-guided visits are available for both UK and foreign schools and colleges for a fee of £4 per student.
To book or for more about school visits, contact our Schools Admin Assistant.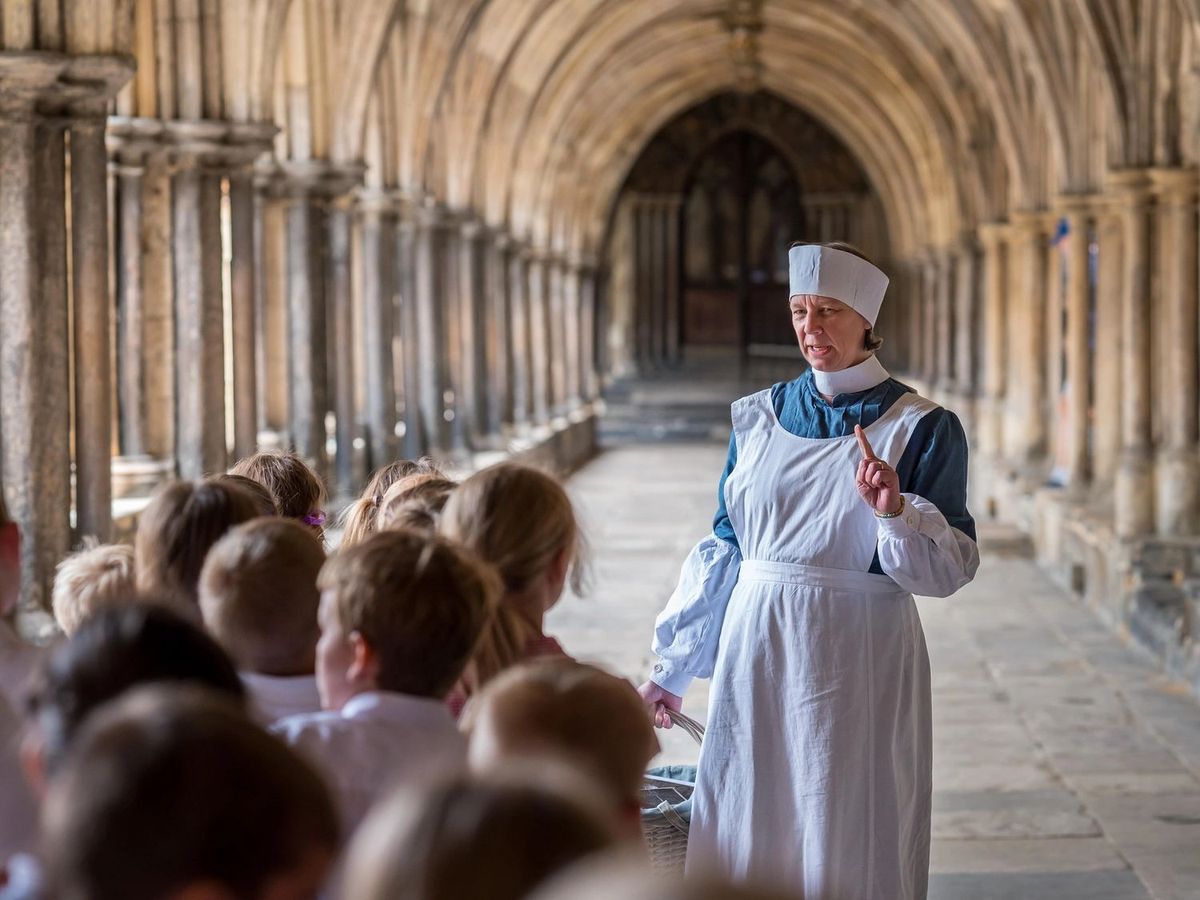 We welcome visits from language schools and international groups but visits must be booked in advance.
Groups can choose to book a 60-minute guided tour costing £3 per student or take the self-guided option which costs £4 per student.
To help you plan your trip, we have created a special leaflet that you can download via the button below. This features all the key practical information about visiting the Cathedral.
To book a visit or for more information, please email schoolsadmin@cathedral.org.uk
Please note that we reserve the right to refuse admission to unbooked groups.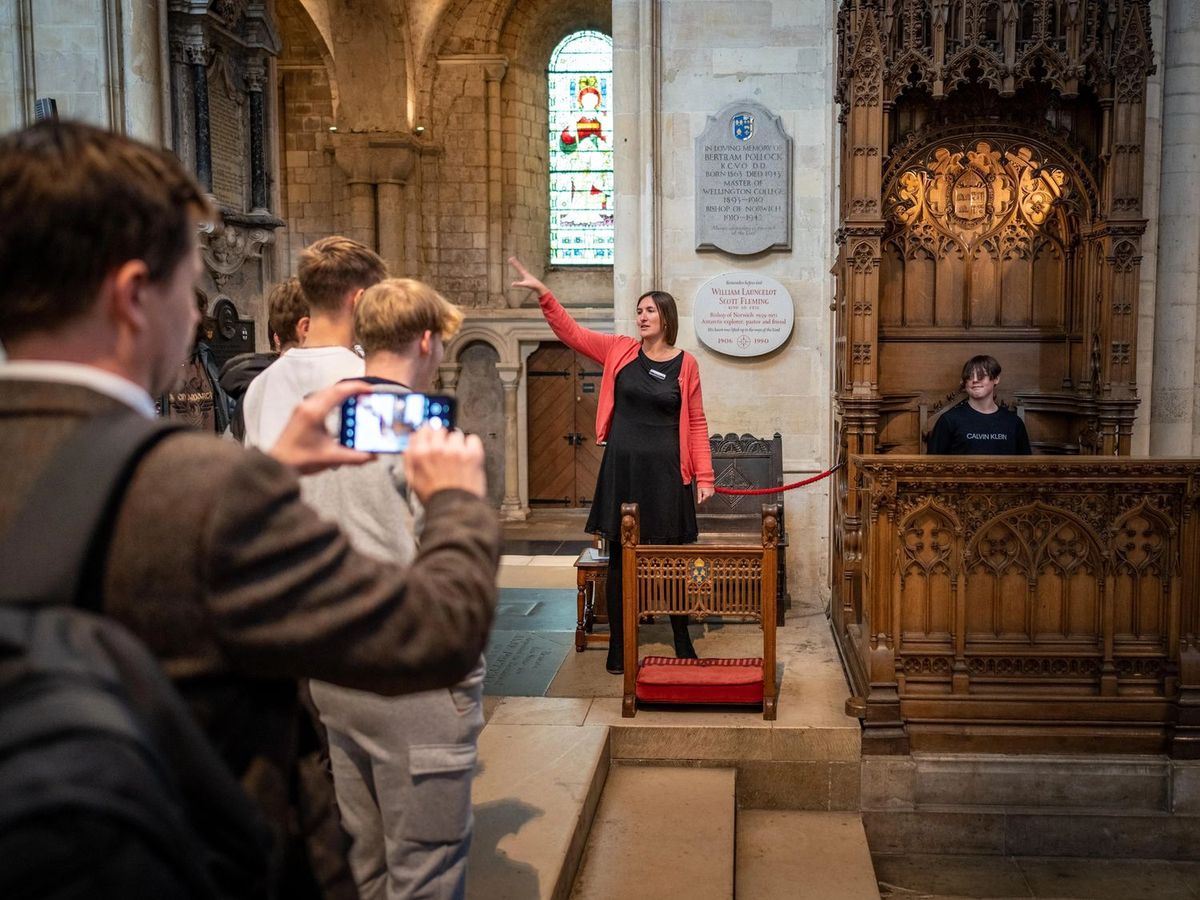 While visiting Norwich Cathedral is the best way to experience this stunning centuries-old space, we know this is not always easy.
As well as offering educational opportunities at the Cathedral, our team can also bring the Cathedral to your school. From meeting Edith Cavell to experiencing the Christmas story; from arch building and Norman history to a specialist RE day – we can tailor the day specifically to your needs.
In-school visits cost £3.50 per pupil. See our brochures for more details of programmes which can be adapted for in-school visits: