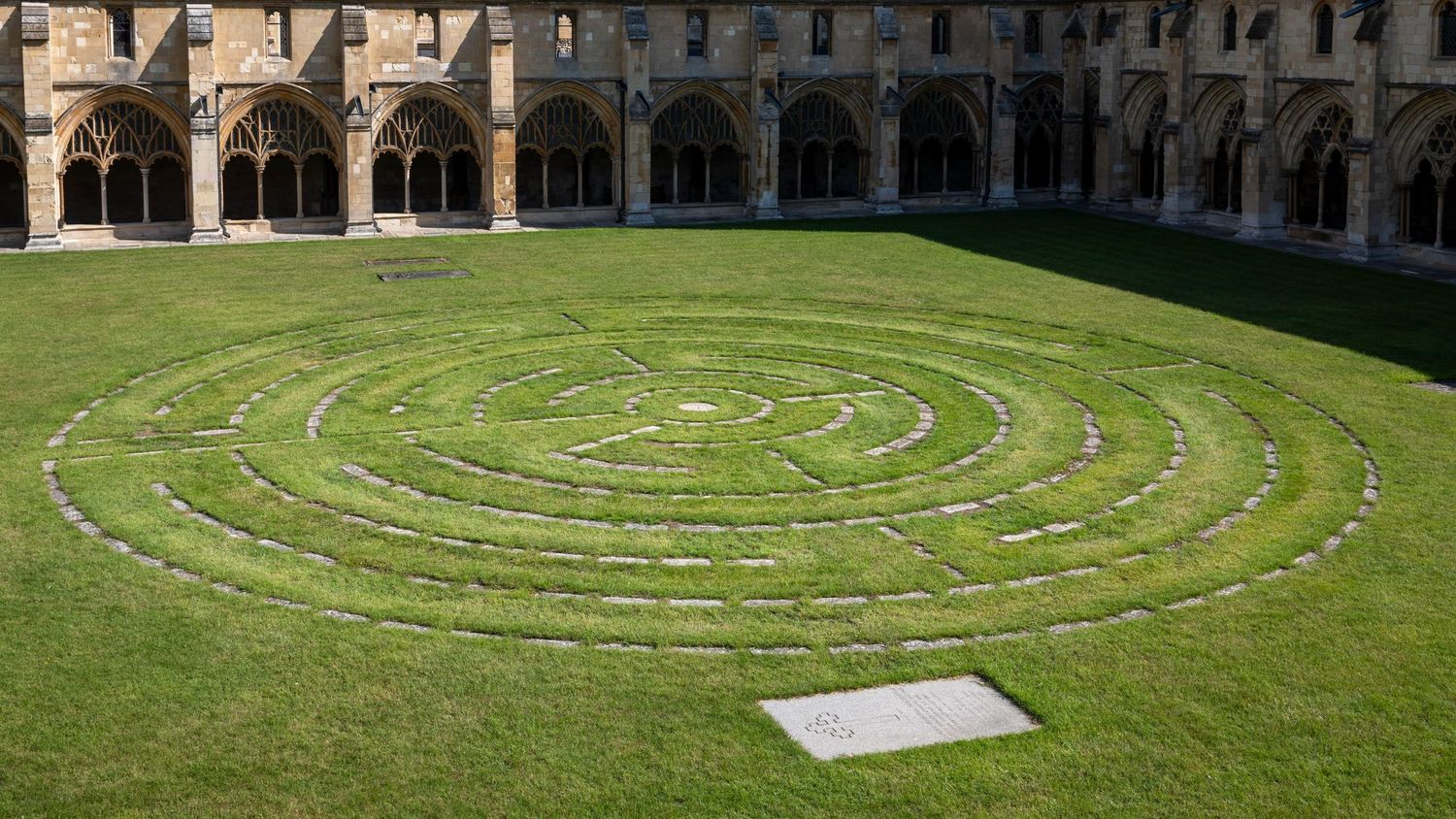 A labyrinth was laid in the grassed centre of the Cathedral's Cloister in 2002 to commemorate Her Majesty The Queen's Golden Jubilee.
The labyrinth creates a continuous path and represents a spiritual journey. Although there are many twists and turns, and at times we may be uncertain where the path will take us next, we are never lost.
Please note that the Labyrinth will be closed from 30 October 2023 until Spring 2024. We apologise for any inconvenience.
Unlike a maze, which sets out to challenge and disorientate us and often takes us into dead-ends, a labyrinth affirms the gentle guiding hand of God, who even when we may feel lost or confused, is leading us ever onward.
On the way to the centre one walks the way of the world, asking God's forgiveness for wrongdoing and seeking to make amends. On reaching the centre, there is a moment to be open to the love of God before returning along the path, seeking to follow in the way of Christ.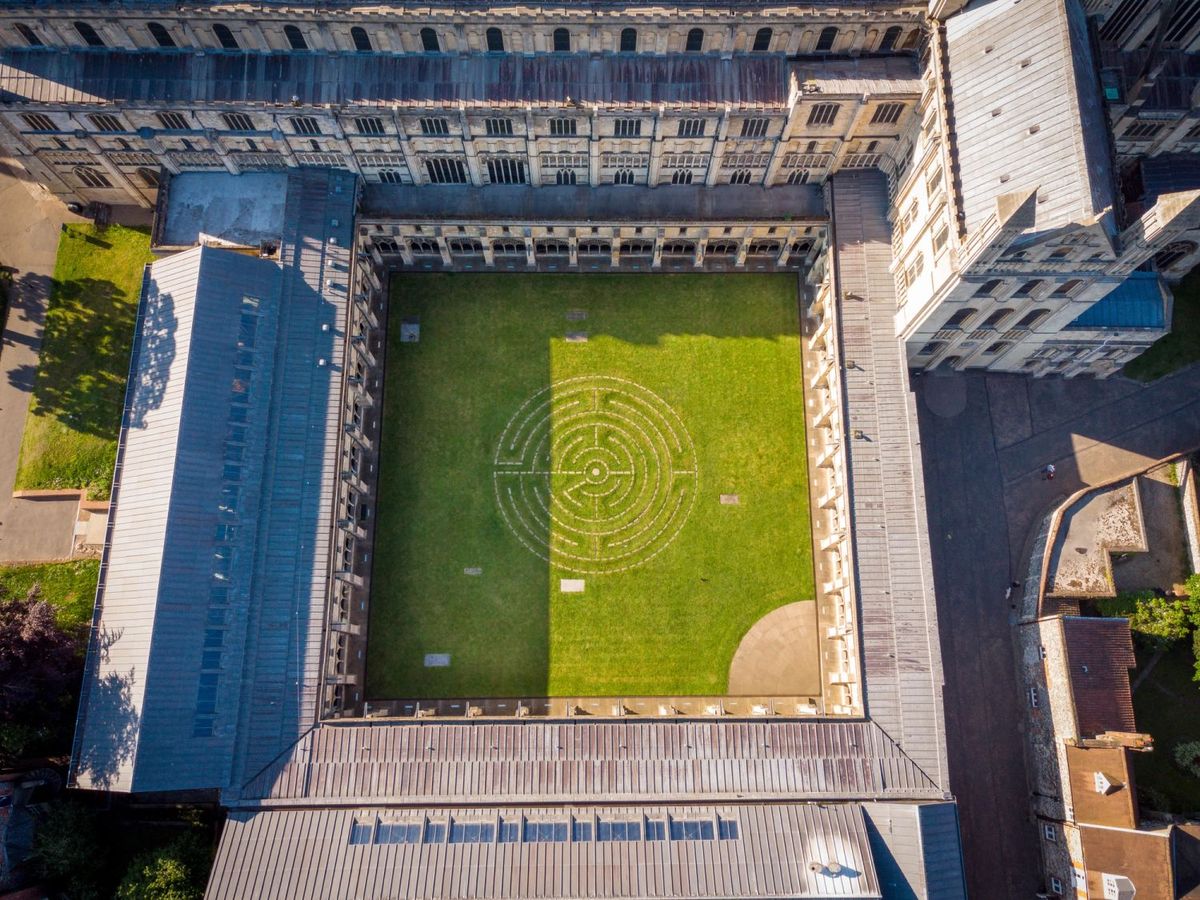 Quietly walking the labyrinth can be a way of seeking to resolve a problem, seek guidance, grieve a loss, release a fear or just to be with God. Labyrinths are familiar feature in all cultures. The seemingly simple act of following a pattern is a surprisingly profound means of soul-searching, engaging body, mind and soul.
Please note that the labyrinth will be closing on 30 October 2023 until Spring 2024 for routine maintenance and to allow the grass to recover.
Once the labyrinth reopens in Spring 2024, we invite you to walk the labyrinth for your own purposes – perhaps a period of reflection, a way to think through a difficult problem or just for enjoyment.