The Organ
Music
Norwich Cathedral has one of the largest pipe organs in the country, with the organ featuring an incredible 5,767 pipes that range from 32 feet to just an inch long.
It is also rather unique in having a Cymbelstern, a star connected to six bells which, in particular, adds an extra special festive touch to music at Christmas!
An organ has been one of the musical centrepieces of the Cathedral's worship for centuries - the first known references to an organ here date from the 14th century, and since then numerous famed organ builders (including Dallam, Renatus Harris, Byfield and Bishop) have been associated with instruments at the Cathedral.
In 1899, a new five manual organ was built by Norman and Beard but it was badly damaged by fire during a dramatic Evensong on 9 April 1938.
In 1940-42, the organ was rebuilt by Hill, Norman and Beard and the impressive casework by Stephen Dykes Bower added in 1950.
Now, after more than 70 years of providing music for daily worship, it is time for this organ to undergo another restoration to continue to preserve it for future generations.
Throughout 2022 and 2023, a complete rebuilding and reorganisation of the organ is being undertaken by Harrison and Harrison organ builders of Durham.
This has seen the removal and overhaul of nearly all of its several thousand pipes and the internal layout of the instrument redesigned to achieve a more even distribution of sound throughout the Cathedral. The console is being replaced and technology updated to ensure that the organ is fit for purpose for many decades to come.
The work is expected to be complete by autumn 2023, with some exciting events planned to celebrate the newly-restored organ in 2024.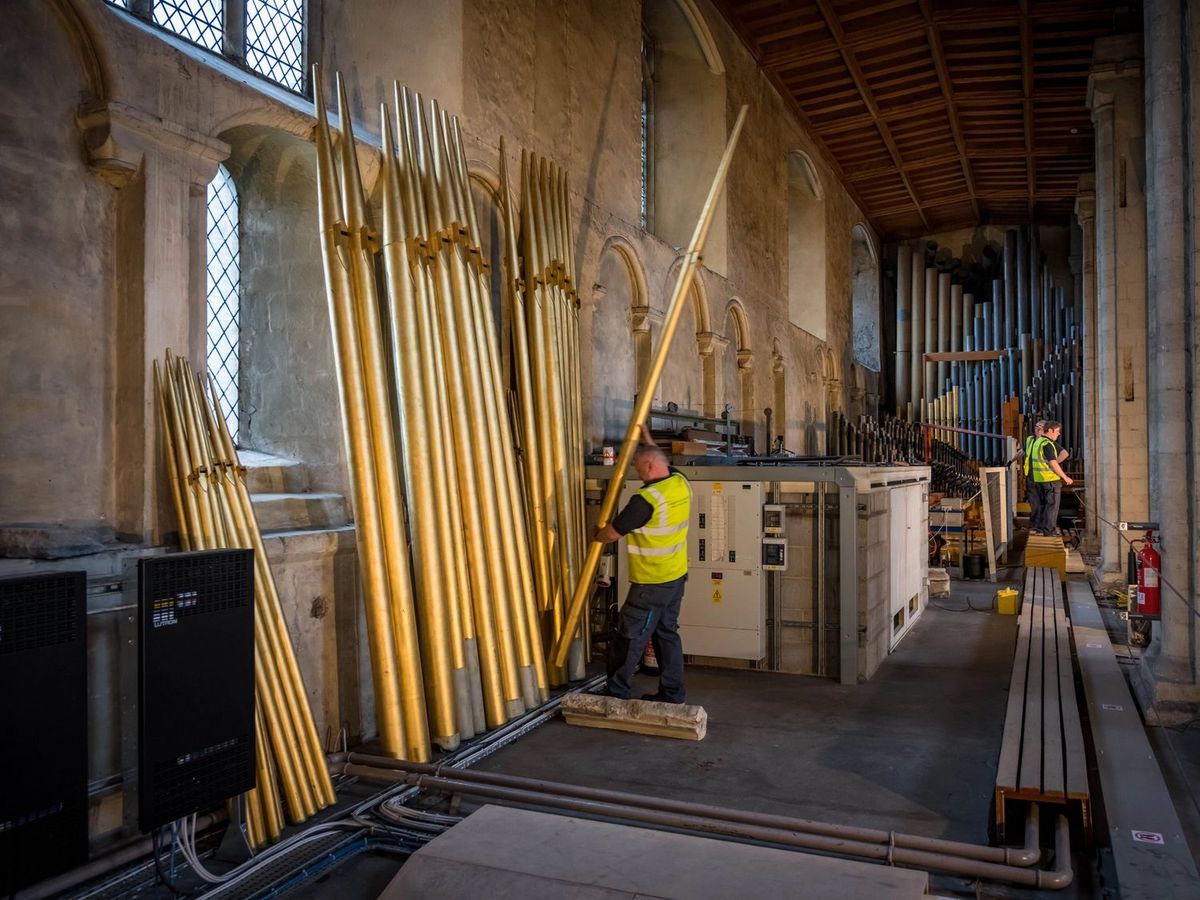 Organ recitals are currently suspended due to the organ project but a very special concert is planned to celebrate the newly rebuilt organ later this year.
Organ reborn! The inaugural concert of the newly-rebuilt cathedral organ will take place on 25 November at 7pm.
Internationally-renowned concert organist Thomas Trotter will put the 102-stop instrument through its paces in music by Bach, Guilmant, Willan, Dove, Karg-Elert and Mendelssohn.
Tickets £7.50-£15.