Peregrine Falcons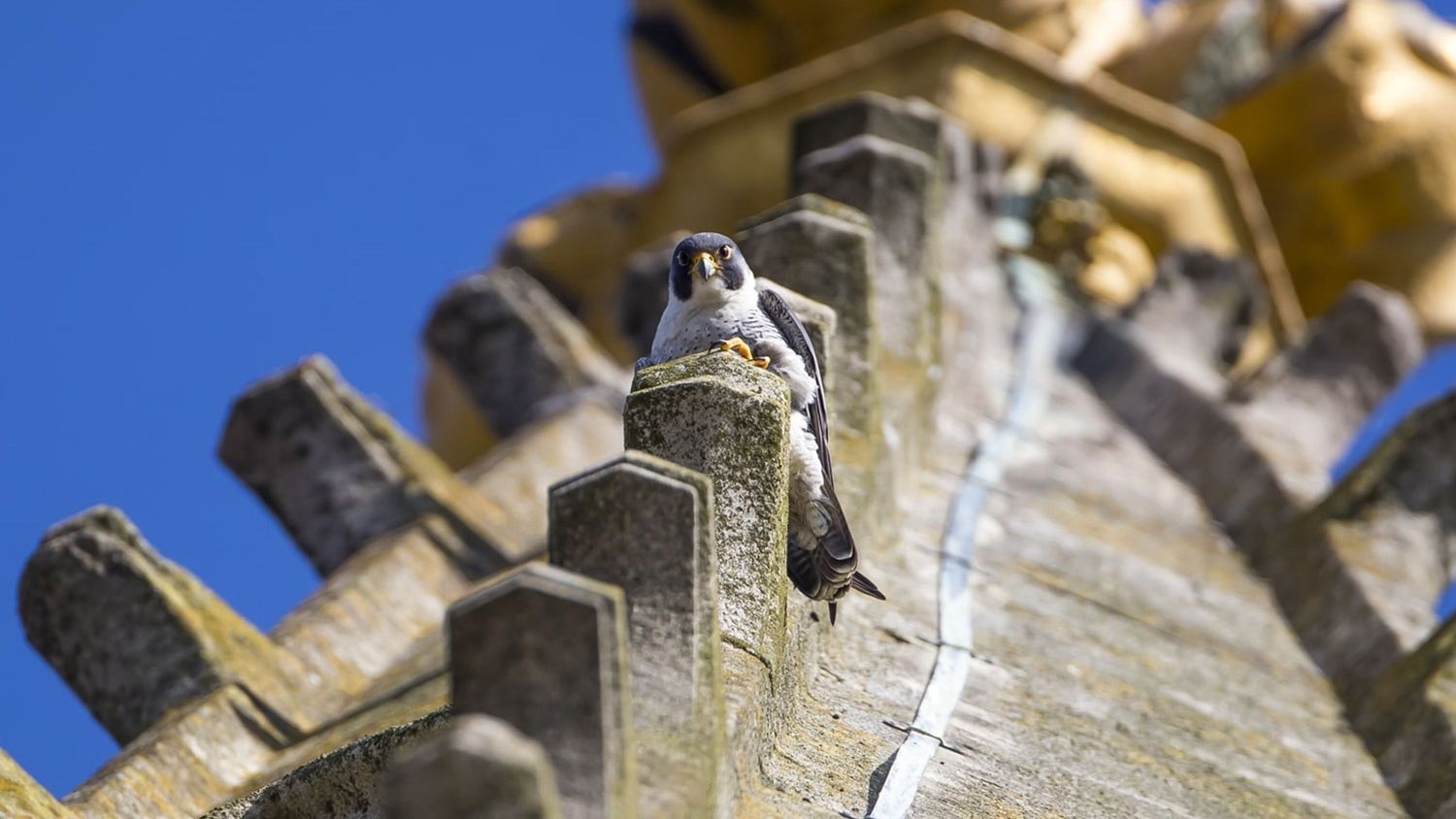 Norwich Cathedral's spire is home to our resident peregrine falcons who have developed quite a following in recent years, with fans of the peregrines eagerly awaiting the hatching of the latest chicks every spring.
The Hawk and Owl Trust do a great job of keeping people up to date with the latest peregrine news and run a live stream of the peregrines from their nesting box on the spire.
Watch the live stream of the peregrine falcons.
Picture: Chris Skipper