Senior Girl Choristers
Cathedral Choir
Norwich Cathedral was one of the first Cathedrals to introduce opportunities for girls to sing back in 1995. Now an integral part of our Cathedral Choir, our senior girl choristers come from secondary schools across the county.
From September 2024, we will also be offering opportunities for younger girls to become choristers.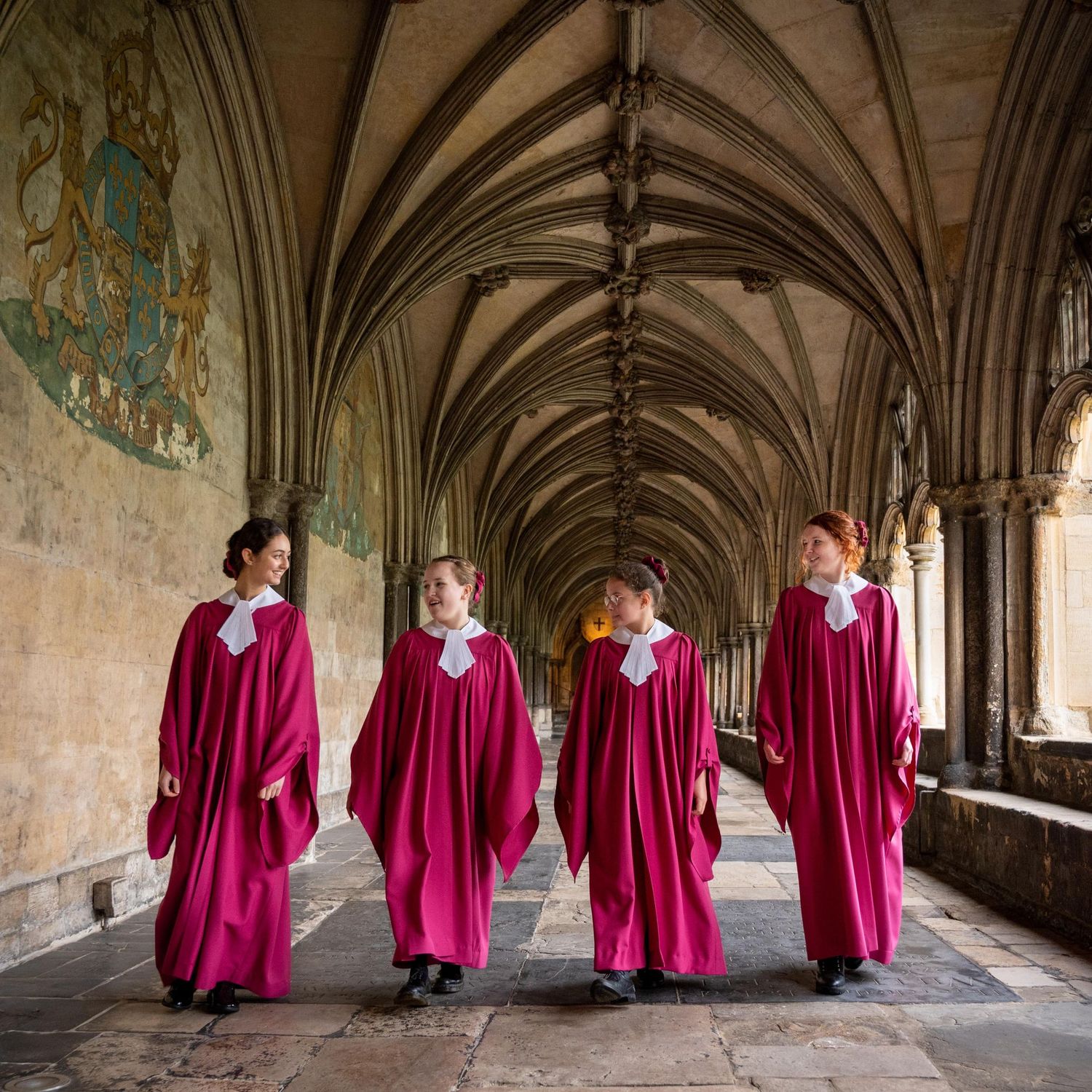 The senior girl choristers sing at Evensong every Tuesday during term time and play a full part in the worship at Christmas, Holy Week and Easter. The senior girl choristers also sing in Cathedral concerts throughout the year, on radio and television broadcasts, make commercial recordings and travel away from Norwich for concert performances and international tours.
During term time, the senior girl choristers rehearse before and after Evensong on Tuesdays (4.45pm-7.45pm) and also have Saturday rehearsals from 10.30am to 12 noon. The summer holiday is usually free of any choir commitments.
The Cathedral's Master of Music, Ashley Grote, is always pleased to hear from parents of girls who may be interested in becoming a senior girl chorister. Enquiries are welcomed from girls from any school and of all backgrounds. The qualities we look for at this first stage are a clear voice, good musical ear, a love of singing and an eagerness to learn. Some previous musical experience and an elementary ability to read music is helpful but not essential. For more information please contact the Choir Administrator.