Dippy on Tour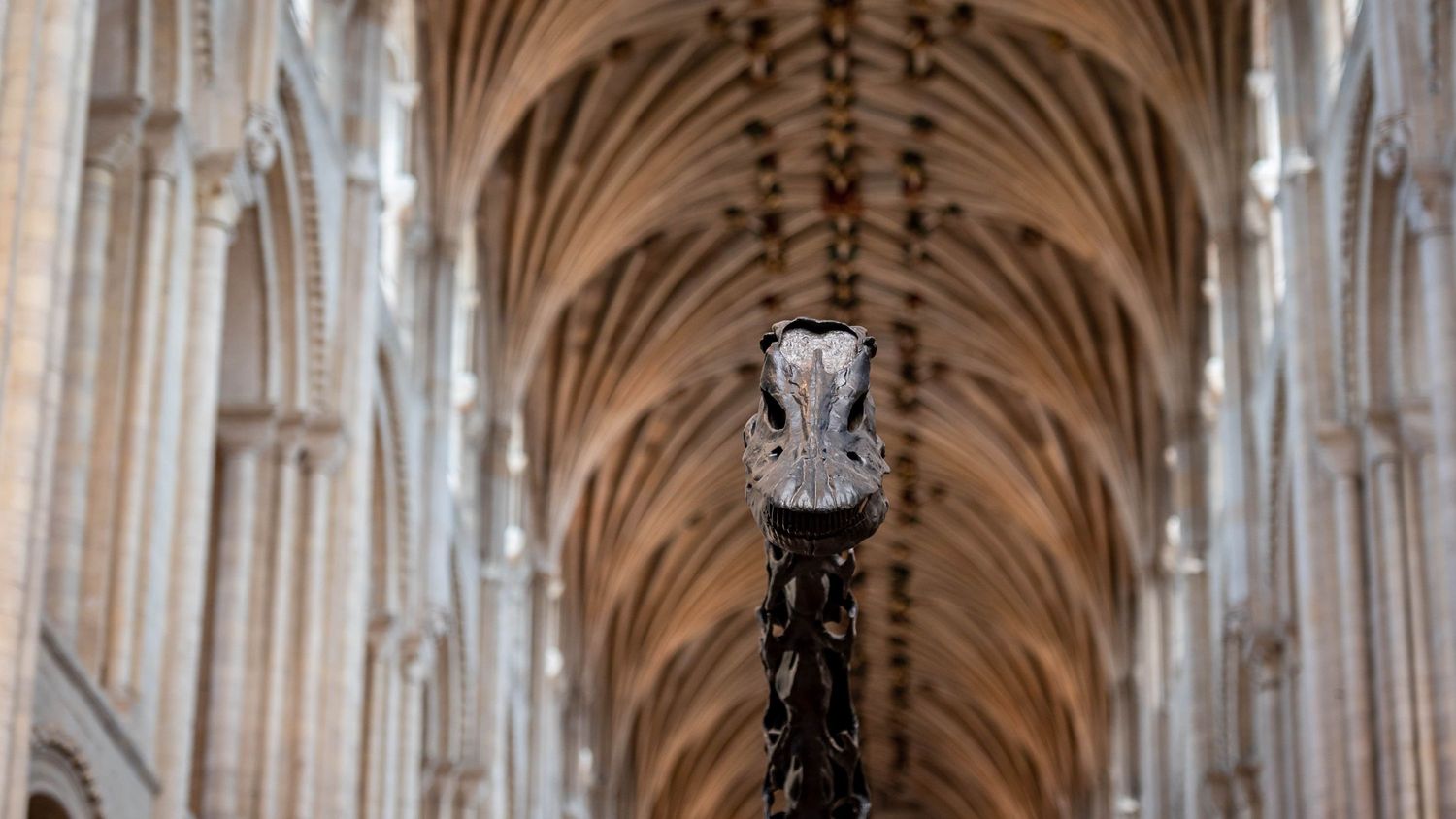 Norwich Cathedral welcomed a very special Jurassic giant in summer 2021 – the Natural History Museum's Dippy the Dinosaur.
Dippy took up residence in the Cathedral's Nave from 13 July to 30 October 2021 and in that time more than 234,000 people visited the iconic Diplodocus cast which is an incredible 26 metres long.
The Cathedral was the final stop and only Cathedral on Dippy's nationwide journey known as Dippy on Tour: A Natural History Adventure.
While we may have now bid farewell to our prehistoric friend, you can still enjoy exploring Dippy's time at the Cathedral via our 360 3D virtual tour!
As well as giving people the chance to see a dinosaur cast up close, Dippy's visit also encouraged people to engage with nature and protect the planet for the future. The trees in the exhibition's Refection Zone had more than 12,000 leaves added with individual pledges from visitors ranging from walking to school every day to planting vegetables and recycling more.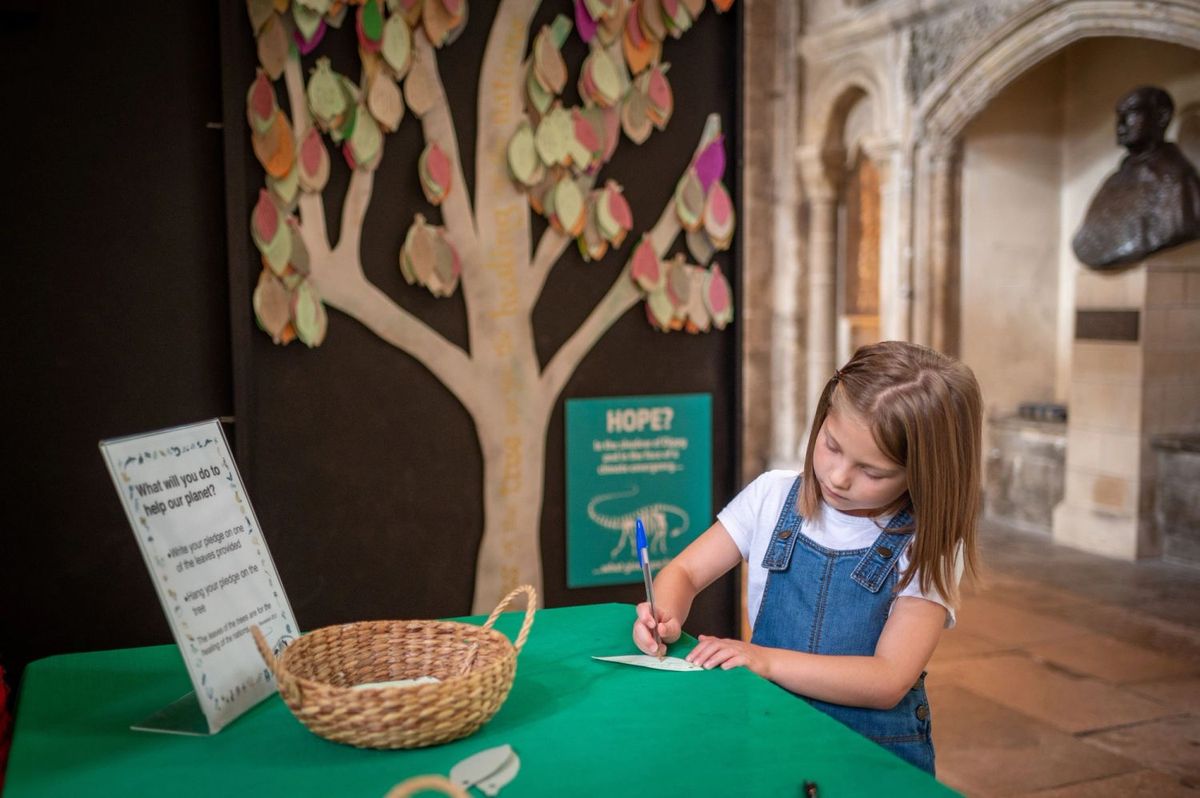 Before visitors met Dippy, they walked through a wave of 3,000 fish! Artist Mark Reed's installation encouraged us all to think about the importance of water through the ages, from the time of dinosaurs through to the modern day.